Reviews
'I've been lucky to shoot at Glemham Hall Shoot two years running on big days and small days and will be this season the whole day is just great the way we are welcomed the hospitality we receive all at ease the shooting is great and I feel completely at home here totally if anyone hasn't been here I would 100 percent be trying it and would vouch its a bloody good day out the birds are sporting and challenging how they are presented I can't wait for this season to come around again as I no all the hard work that has been put in but all the people who keep us in the sport we love and May it continue to be that way for years and generations to come.' - Paul Beynon
'Thank you for a lovely season. Can't praise you guys highly enough for all the hard work and hospitality on shoot days. I'm sure you'll see me again some time in the future.' - Dean Bird, Glemham Syndicate Gun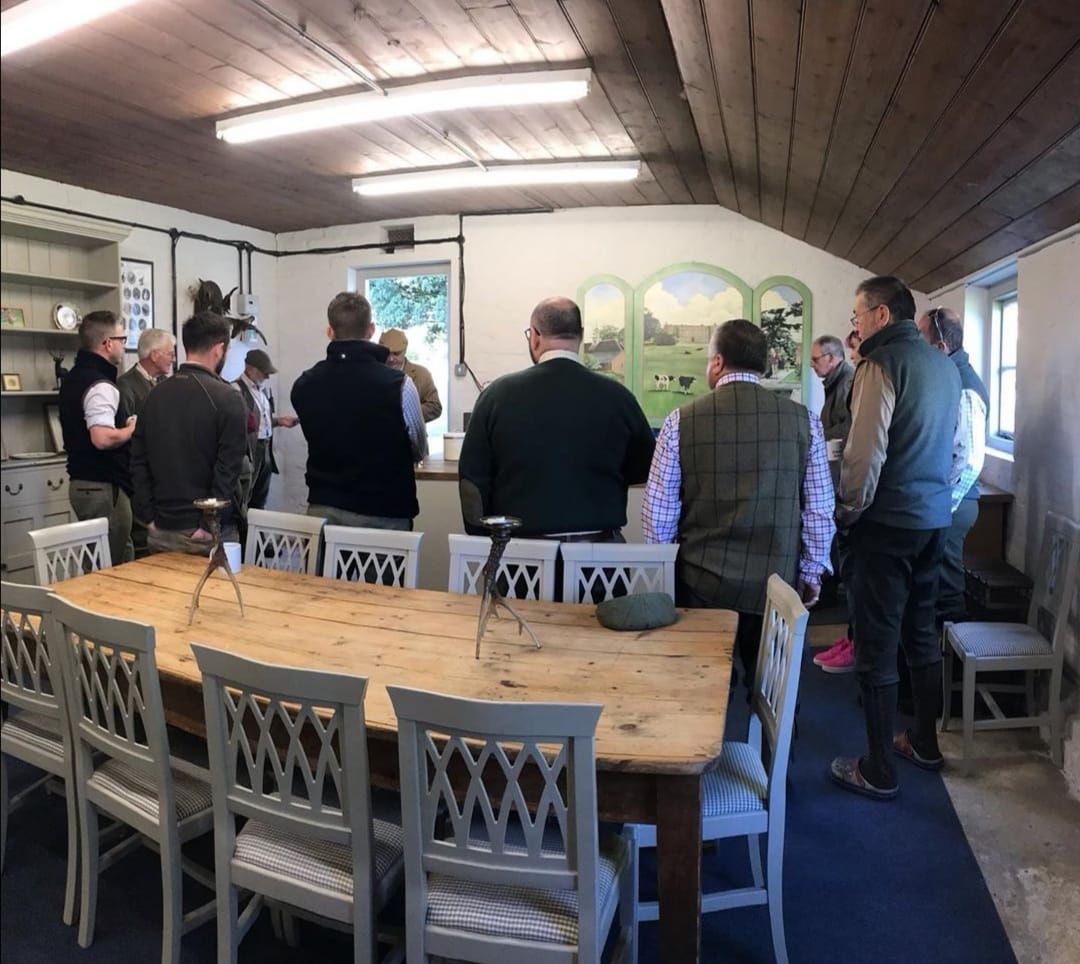 'Mark, Susan, Hannah, Kimberly and all the team.
Thank you for a thoroughly enjoyable day today. As we said at the end, you exceeded our expectations and managed a great first day for us all, birds were fast and many, beaters and drives perfect and hospitality a high standard, thank you all for a memorable first shoot at Glemham.
The syndicate team were all like minded and good company. I look forward to meeting and shooting with them again.' - Suffolk Gun
'Hannah,
We had a great day yesterday... organisation, birds, hospitality were all great - and we felt very welcome... please pass our thanks to your family. I certainly feel we made a great choice to join the syndicate.
Look forward to seeing you on the next syndicate day.' - 4 Day Syndicate Gun
'Just a line to say thank you for an enjoyable walked up day on the 26th.Robert did a fine job to get the birds over us and also to try and make sure that we all had some shooting in the day, which is not an easy job! I was out of the shooting all morning but Robert made sure we had a good drive after lunch, which was much appreciated!Robert did mention that you might have some pigeon days coming up, would be interested if you do, and could you also let me know when you have any dates for your walked up days this next season.' - Mr. H of Newmarket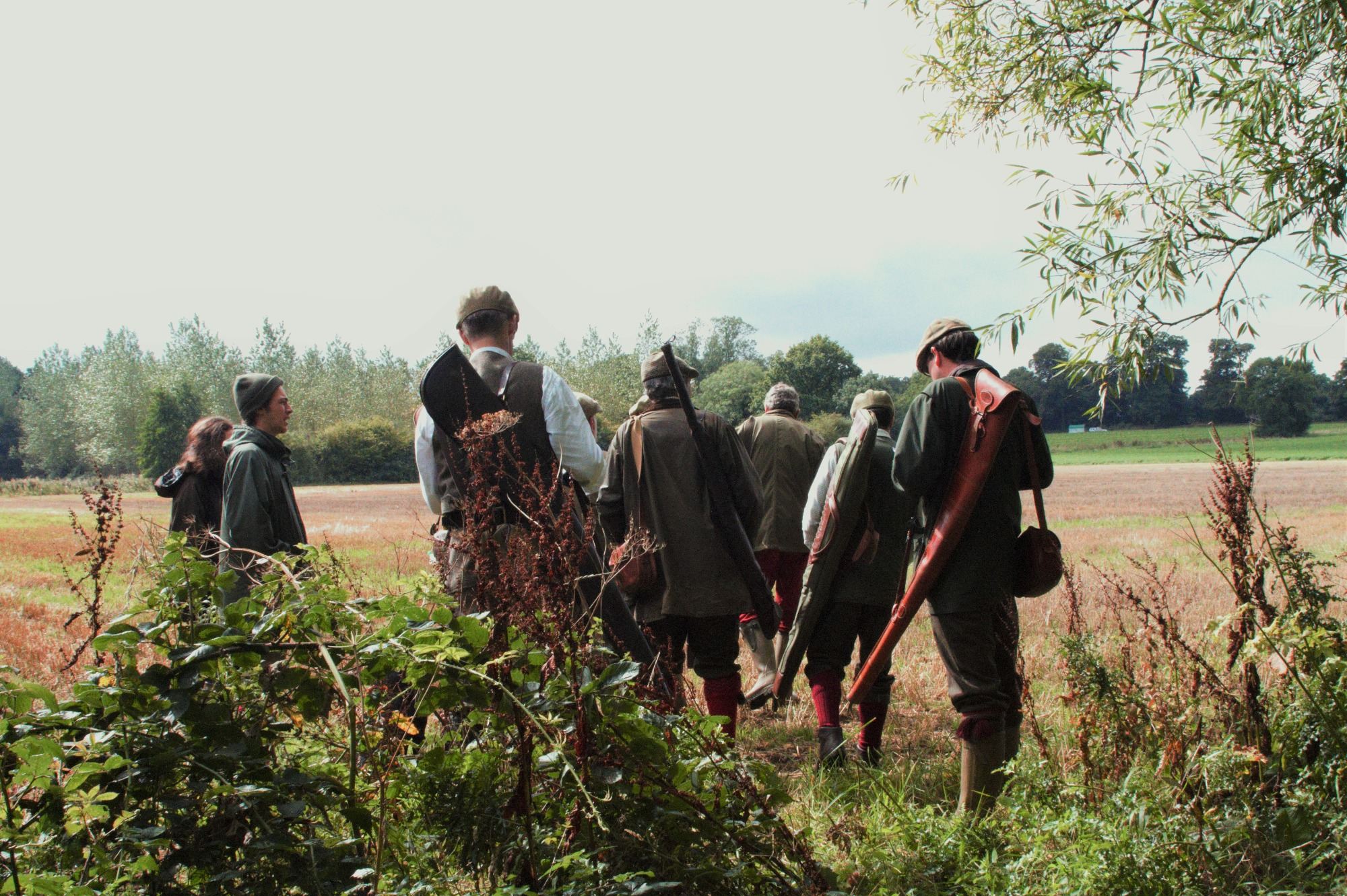 'I have really enjoyed shooting several times last season on this great estate in beautiful Suffolk. Experienced gamekeeper Mark Howard took over last year and is breathing new life in this classic shoot. He has many great drives to chose from and regularly produces a most enjoyable shooting experience. We shot some outstanding partridge drives early in the season before moving on to some challenging pheasants. And it does not end there: throughout the season we also shot duck, pigeon, woodcock and once even geese! I can't wait until September to start again!' - Guido Manca, London Syndicate
'I have been actively involved in shooting for over 45 years and have worked as a Shoot Organiser for the past 12 years. My clients include UK and over-seas hunters and all are looking for the best value shooting that their pound, dollar or euro can buy.During the game season of 2015/16, two clients from Finland requested that I arrange 3 days game shooting for them. Both men run top quality pheasant shoots in Finland so I knew their standards and expectations would be high. A shooting friend had recommended the Glemham Hall Shoot, near Woodbridge, Suffolk.Mark Howard, his wife, daughter and Robert Alden, run the shoot. My initial contact was with his daughter Hannah who handled my enquiry quickly and efficiently. The prices offered were very competitive and a day walked-up shooting followed by two pegs on a 200 bird driven day were offered and gladly accepted.Both days provided great sport and fine hospitality and were thoroughly enjoyed by my two clients, so much so that they have asked to return to Glemham Hall on their next shooting trip to the UK. My thanks to 'Team Howard' for two great days shooting.
Best wishes' - Bob Laidlaw, Shooting in Norfolk
'Glemham Hall is a beautiful, traditional shooting estate and it turned out to be the ideal venue to hold our annual Black Powder over Pointers day. Our team of enthusiasts like to hunt game in the traditional way over pointing dogs, some even dress the part!All guns used are muzzle loaders, the majority original percussion guns but one or two of the team use original flint guns.You need good steady dogs on a day like this and to this end Headkeeper Mark had employed the skills of his long time friend Lucie Hustler from Aytee Kennels who successfully breeds and trials GSP and John who had travelled from the other side of the country with his Clumber spaniels.This was the fourth year we have employed Mark's skills to tailor our black powder day and it turned out to be the best one yet. We reached our intended bag comfortably and, thanks to outstanding dog work, every bird shot was retrieved, quite an achievement.A leisurely day in great company and we will be back next year.A big thanks to the team for a most enjoyable day.' - Bev Keeble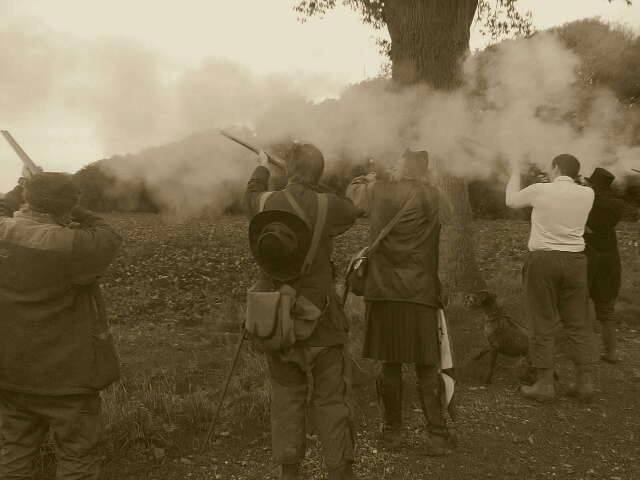 'What a cracking day on Thursday, birds flew very well, even with the easterly wind. Challenging birds for us boys with the black powder, but we done them proud. Happy days, thanks to one and all.' - Mr. D. Corneby, Partridge Syndicate
'Had a fantastic day partridge shooting, Mark and his team done an outstanding job as usual. It's a beautiful estate and ran like clock work, me and my guns were very happy with the day.' - Mr. B. Nunn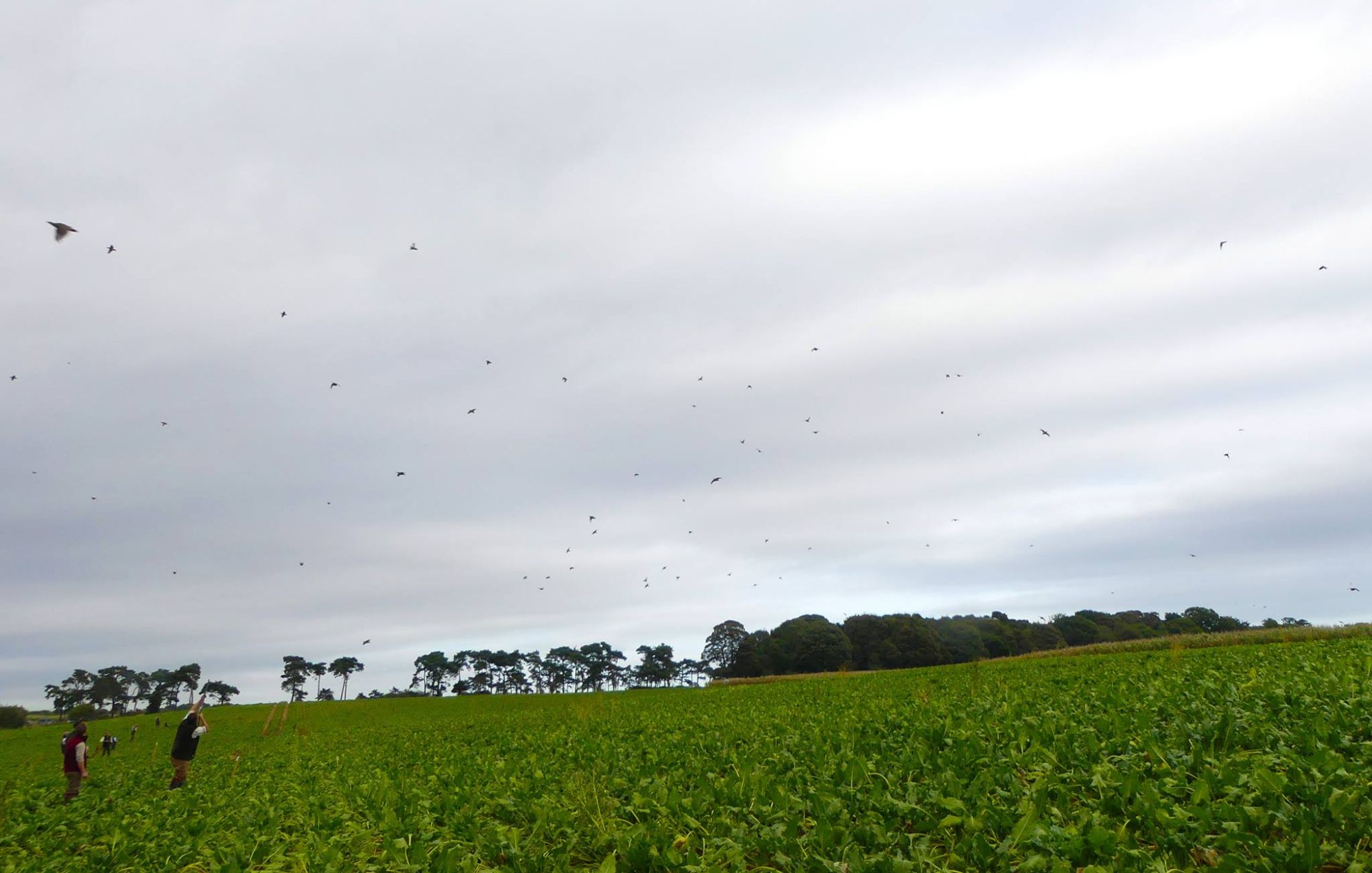 'Having experienced many years of enjoyment at Bunwell Wood Shoot, our 'Thursday' syndicate (of almost twenty years tenure) made the natural choice to follow Mark, Robert and the team to Glemham for their first season in 2015/16. Given that Mark and the team were getting accustomed to the land, overall we enjoyed some splendid days. The French partridges in October proved to be typically challenging, followed by some excellent, tall pheasants from two or three of the drives later in the year (stood in the meadows below the Shooting Lodge, the birds driven off the top of the hill from the cover next to the wood, were a particular highlight, and proved to be the beating of many a gun). The sit down, three course lunch with fine wines (and even finer company) in the Lodge was of a very high standard. Needless to say that Mark's dry wit continued to entertain the team too! Drawing on the experience of the first season, and making one or two known minor improvements to the order of the day, I have every confidence that 2016/17 will prove to be an excellent year at Glemham.' - D.H
'If you get a chance to shoot at Glemham Hall, Suffolk, don't miss it or you will miss out on a great day!!!!!
Today I shot at Glemham Hall in Suffolk. It was one of there mini driven days with an expected bag of 80-100 birds. The whole day was a complete success (apart from my lab once or twice) we were greeted with smiling faces and a cuppa. The team of guns was made up of people who didn't know one another but we all clicked very quickly and had a great laugh. It wasn't the easiest of days to present birds, wind and rain, bright sunshine and then very strong winds but we were shown an awful lot of birds and the guns were all very sporting gents only picking out the best! And my god there was some fantastic birds! Lunch was far more than I expected, starter of cold meats, a main of ribeye steak, roast potatoes and veg and chocolate pudding to finish! (May have slowed my swing down a bit)
All in all a fantastic day, a fantastic team and beautiful countryside.' - Mr. R. Kench