Driven Partridge and Pheasant Shooting
Driven days cater for 8 or 9 guns with lunch either in the field, at Hill Farm or in Glemham Hall. The bag can range from 80-200 birds. Driven days usually consist of 5-6 drives with breaks for elevenses and lunch.
Syndicate Places
We have a few opportunities left to join our new syndicate. This are for 3 days shooting, please contact us for dates.
Glemham Syndicate: 1 Half Gun (3 out of 4 days shooting)
4 day syndicate: 1 Gun
3 Day syndicate: 3 Guns
Driven Shooting
We are also have a few dates left for full teams and single guns for the 2019/2020 season please contact us.
80-100 birds: £330.00 per gun
125 birds: £4125.00 per team / £458.33 per gun
150 birds: £4950.00 per team / £550.00 per gun
175 birds: £5775.00 per team / £641.67 per gun
200 birds: £6600.00 per team / £733.33 per gun
Prices include VAT, elevenses, lunch in the field, in the Hall or Hill Farm depending on the day and time of year, tea and coffee. Prices are based on teams of 9 guns. Please contact us via the 'Contact Us' page to book.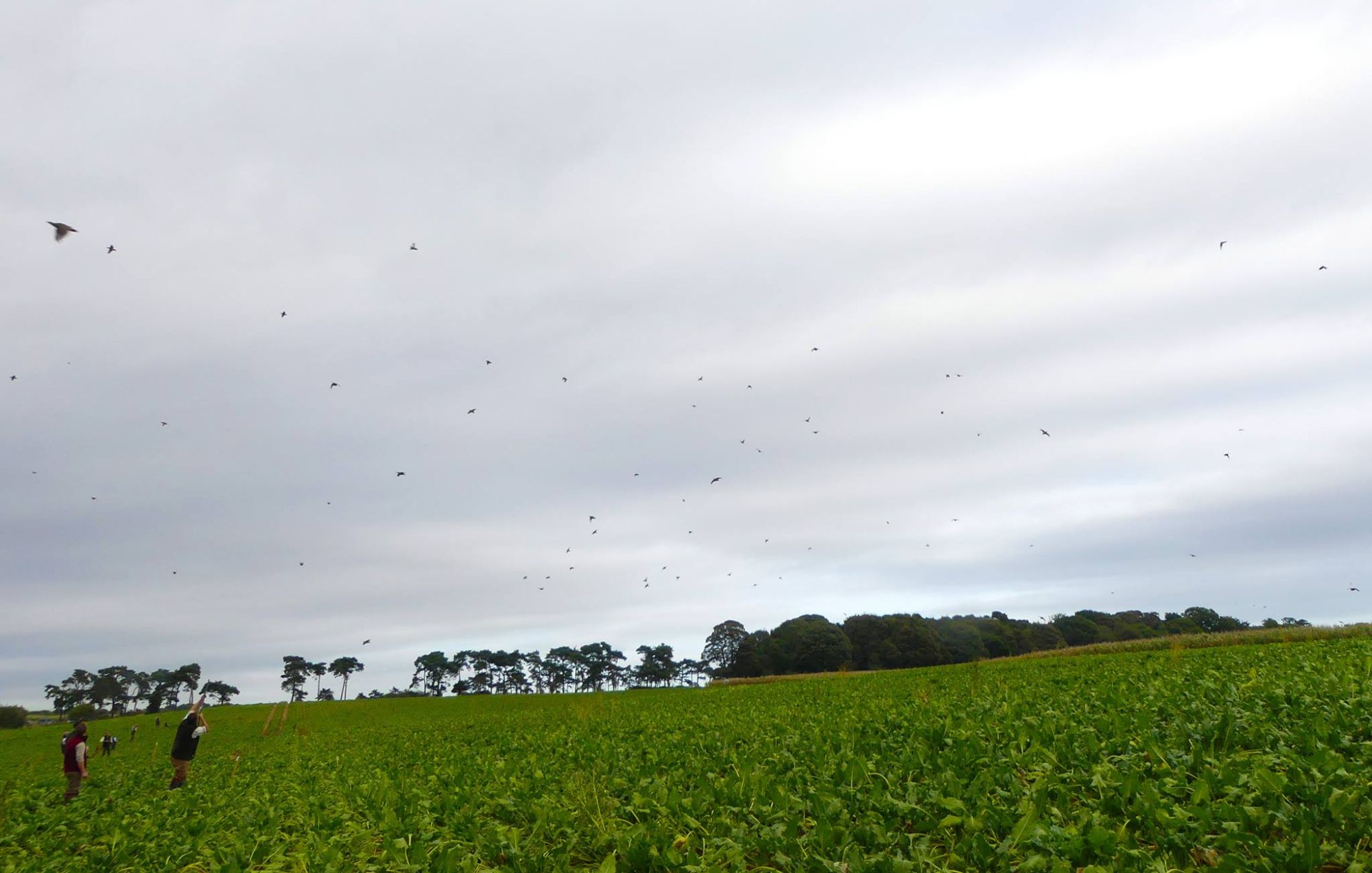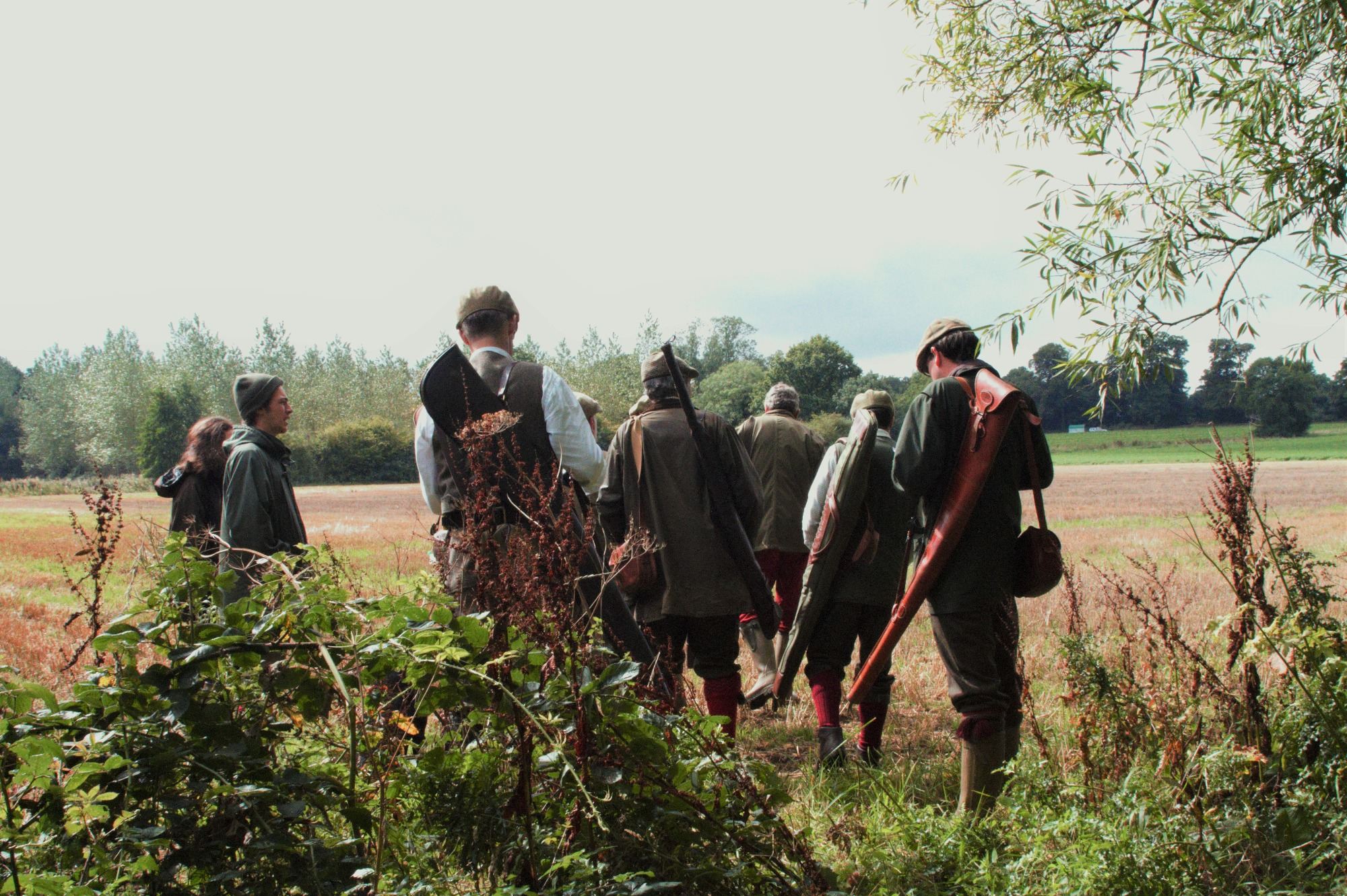 The London Syndicate walking to their gun pegs, before starting our Tinker Brook drive.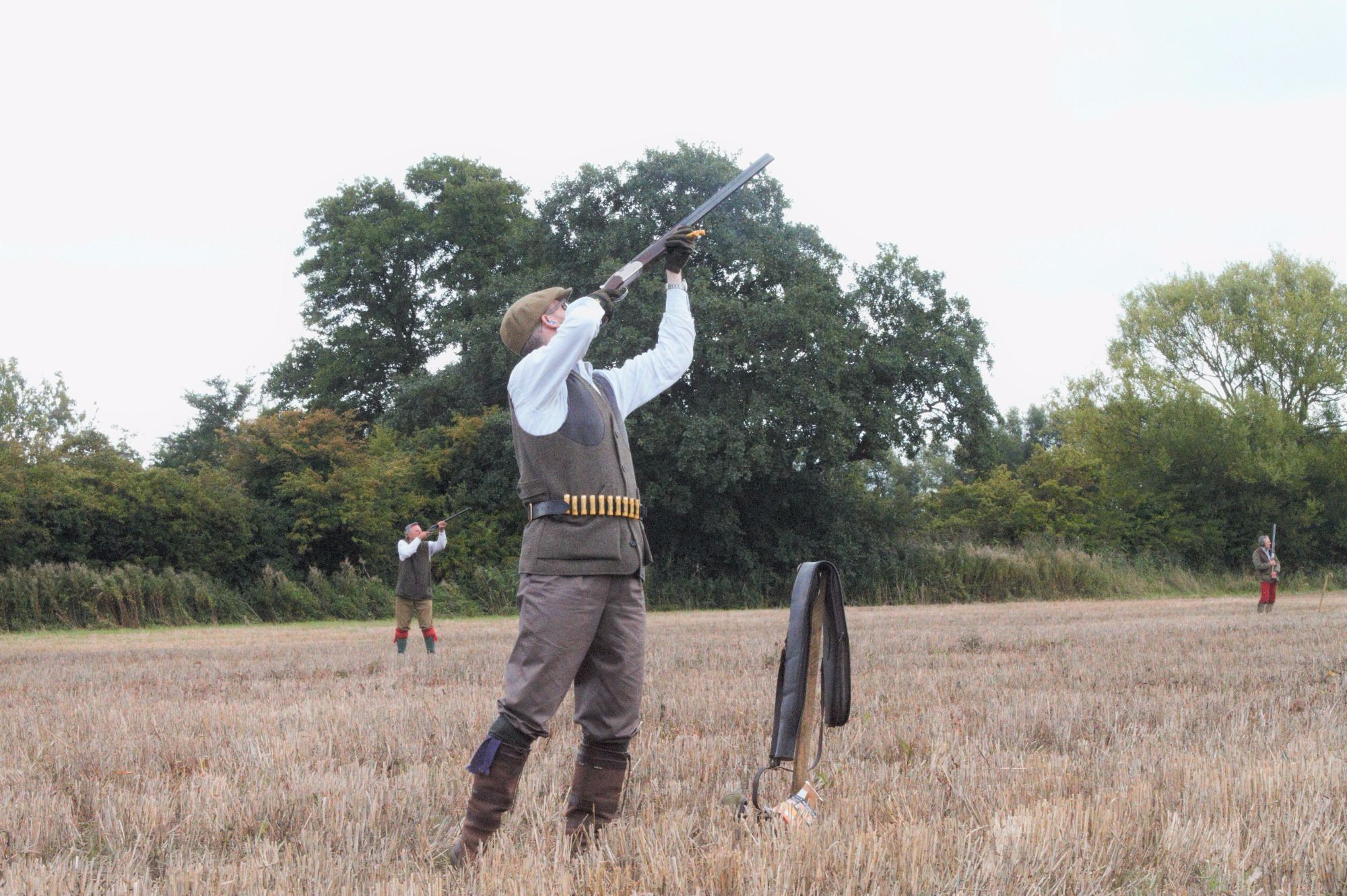 Tim, from our London Syndicate, shooting driven partridge.