Dog Training Days and Dog Trials
Gun dog training days are available in mixed cover varying from root crops to rough marsh and woodland.
We run field trials for some of the main gun dog societies in the country for both novice and open level.
Please contact us for availability for next season.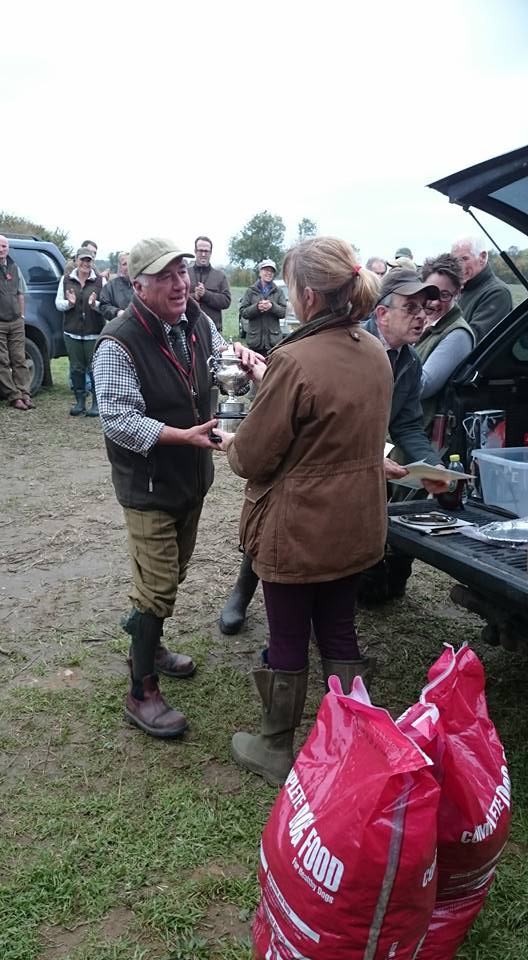 Sue, (the head keepers wife and Glemham Hall Shoot staff member) handing the trophy out to the winner of the Suffolk field trial.