2018 Reflection
Posted on
2018 has to be the busiest year for our shoot that we have ever experienced. We moved our rearing field closer to the house for security purposes and also for the farmers. This meant moving 20 odd sheds with verandas attached almost 2 miles, down a track by tractor and then building brand new sheds for pheasant chicks along with lots of other jobs that needed doing. Some how we managed it and also broke a new record for the number of birds shot at Glemham.
Once the 2017/2018 season was over it was straight on to woodland work. This involved clearing spaces for pegs, coppicing, clearing the ground for undergrowth to come through, chopping down old trees, making way for the new and lots of fires! When we do woodland work we always stop at lunch for a cuppa and sausages cooked on the fire.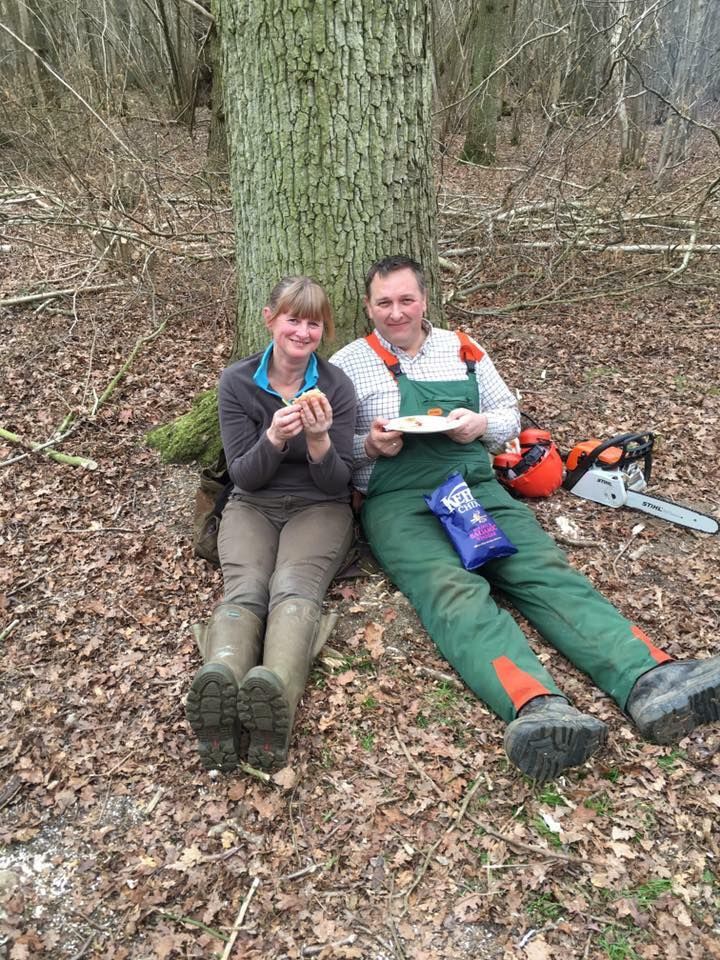 Mum and dad (Mark and Sue) eating sausages straight off the fire. Yum!
There is something rewarding about harvesting wood for your fire at home, even more so last year. When it snowed in March 2018, people contacted Mark as he had a tractor to get their cars unstuck, he also delivered logs to some local people who couldn't get any and had run out.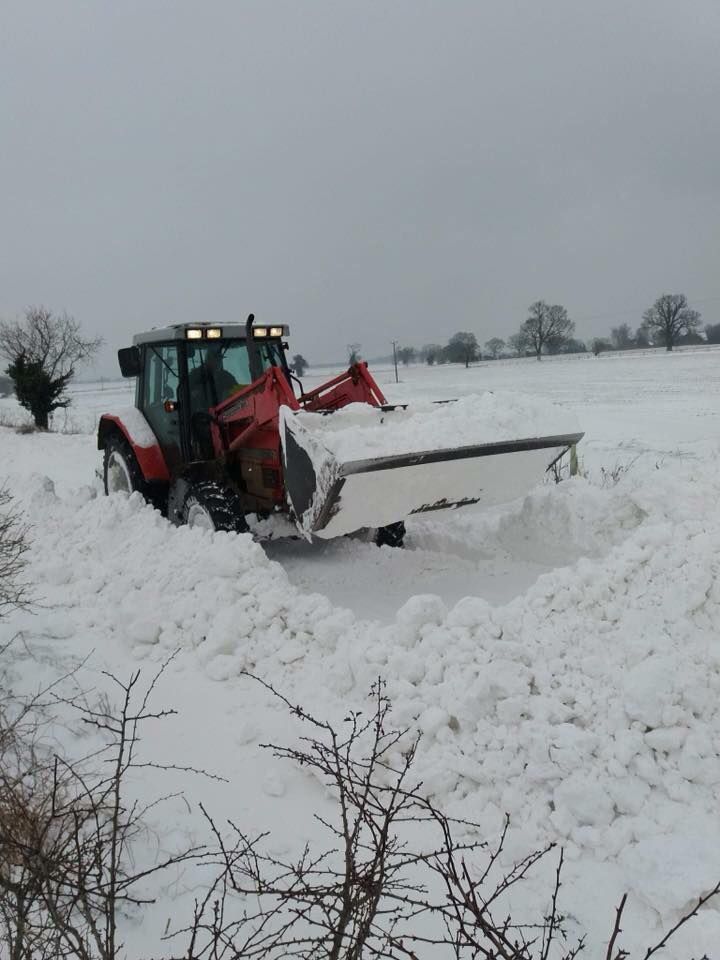 Out at 6am clearing some of the back roads so people can get to work
When the woodland work was finished the team at Glemham, started moving and making sheds ready for the chicks to arrive in May. This was a long process and involved a lot of people from the keepers to Trudy, Robs girlfriend, Roger and Peter who come along to help out during the year. Once the chicks arrive, its all hands on deck, day and night, until the birds are released in August ready for the shooting to start in September.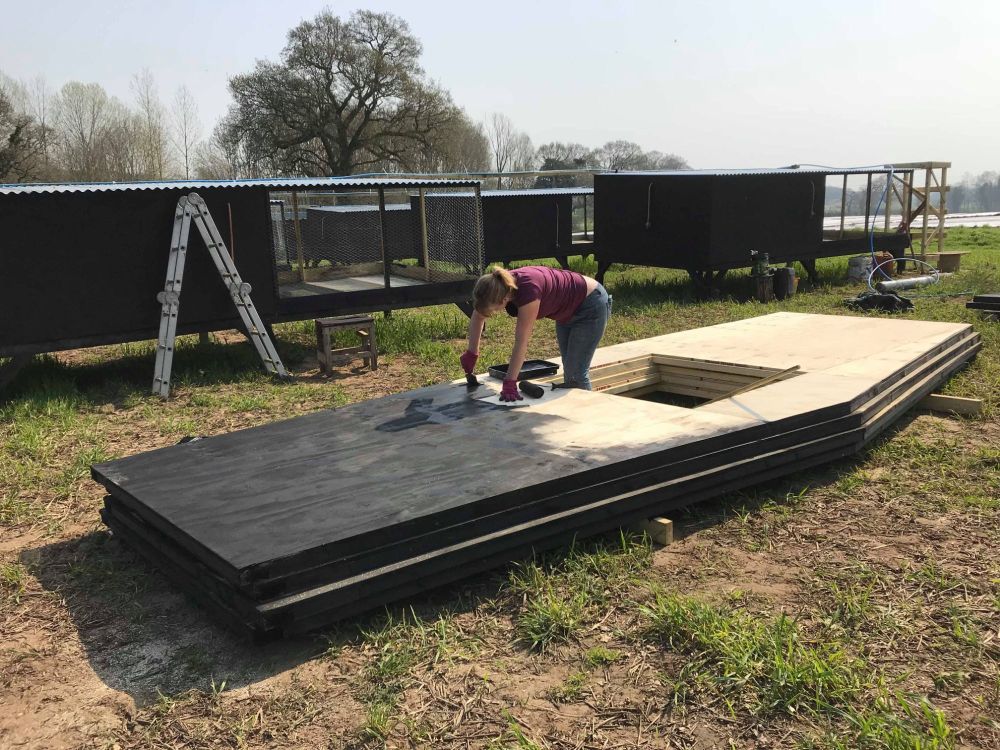 Sue painting the shed before they're put up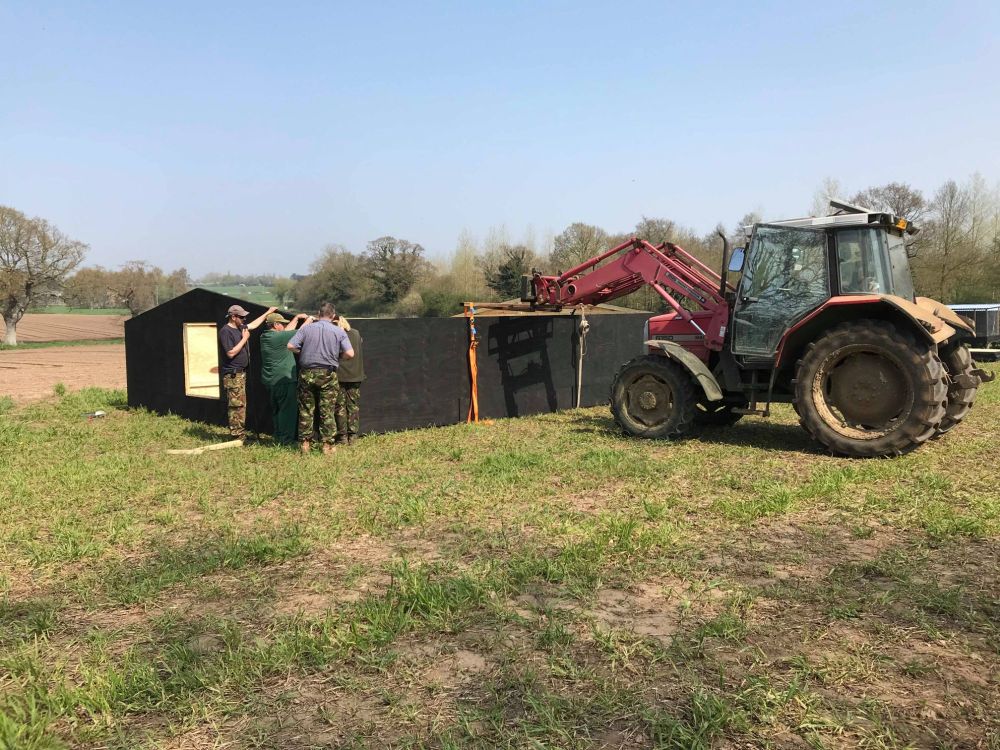 Rob, Peter, Mark and Kimberly putting the sheds up, I don't know what we would do without that tractor!
In the summer months we run dog training classes for our beaters and picker-ups. It's a chance to get advice, for our dogs to socialiseand also a get together once a week in the evenings. We get puppies, inexperience and experienced dogs mixing, younger dogs sit and watch and do a bit of basic training and the older/more experienced dogs do retrieves. It's nice to get a chance to watch dogs work, even if it is just finding a dummy or a tennis ball.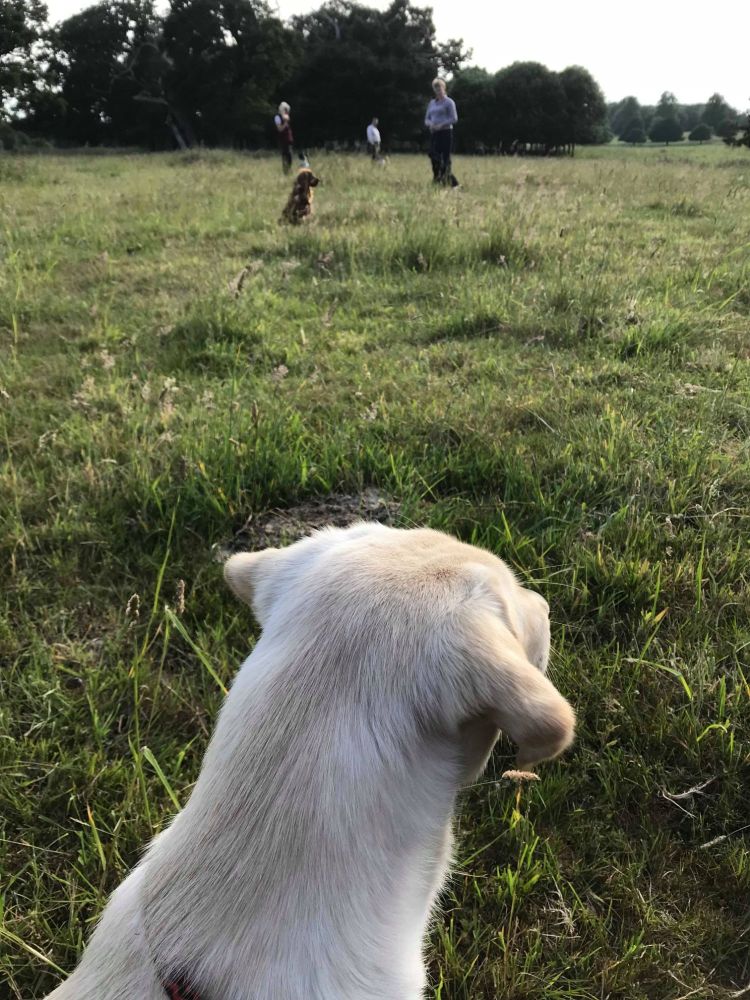 All sitting patiently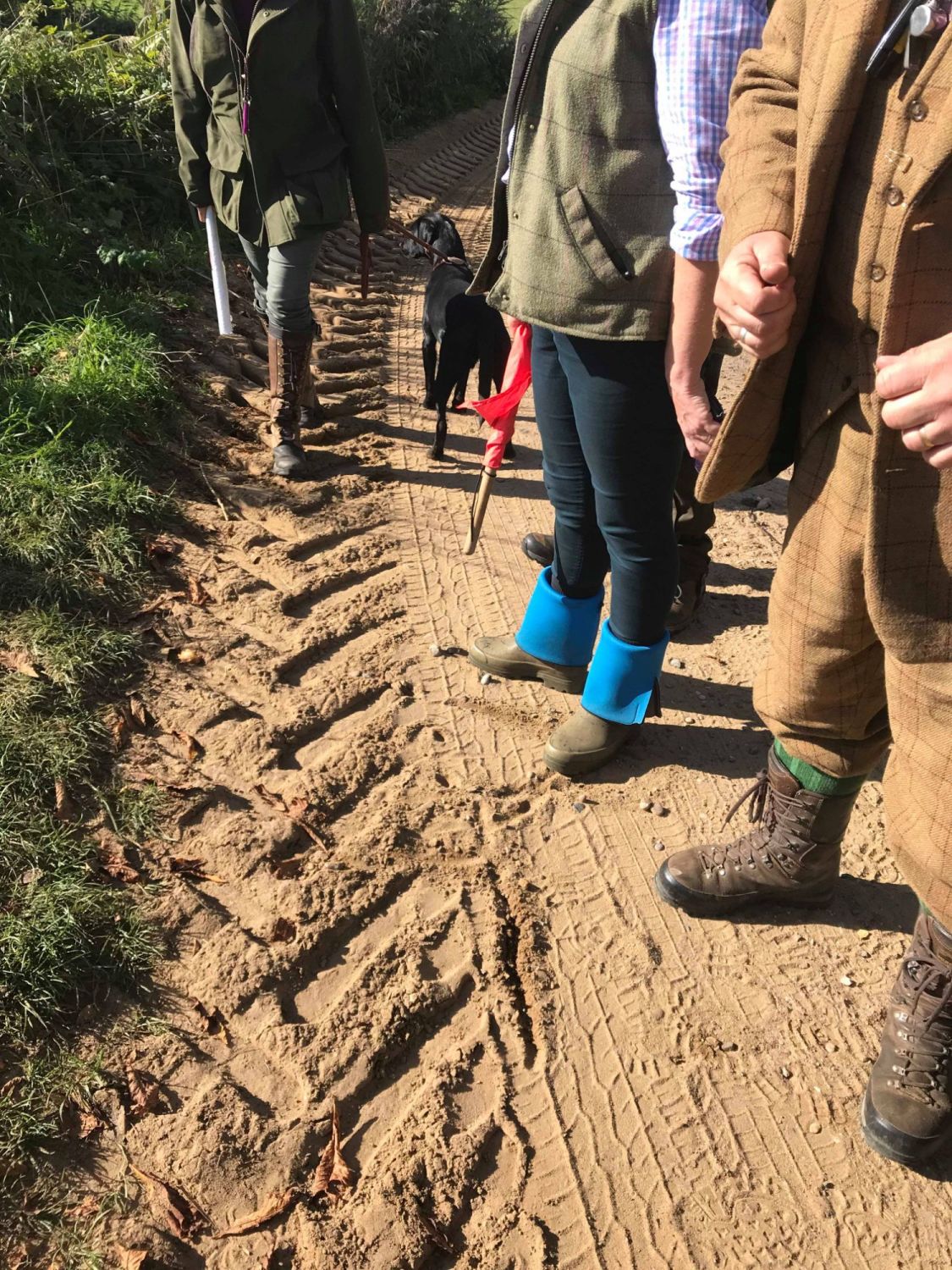 The Glemham Hall Shoot fashion trend when you've forgotten your walking boots and you've got Le Chameau wellies with neoprene lining on.
From the beginning of September until the end of January we run driven, mini driven, walked up, duck flights, gun dog training days and gun dog trials.
In September 2018, Rob, one of the under keepers, had his first grandchild arrive, Elowyn. This was exciting news to us all as we had known Will, Robs son, since he was born. I am only a year older and we grew up living next door to each other along with Robs daughters, Rachel, Jenna and Abi.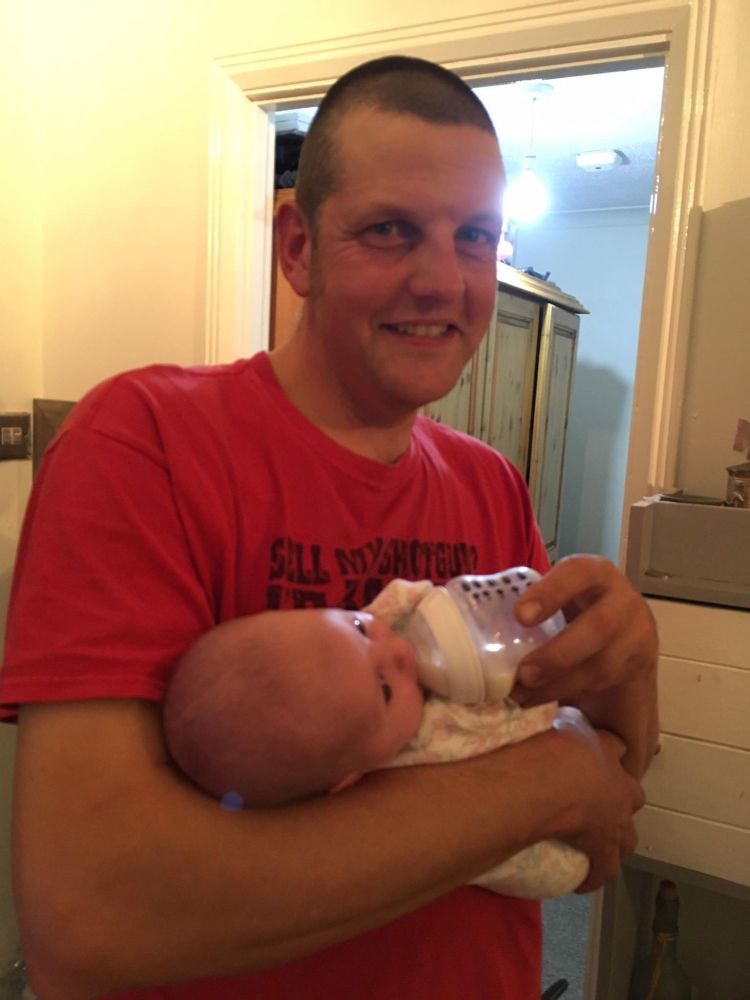 Whilst the keepers were running a shoot day, Trudy and I had a stall at the Aldeburgh Food and Drinks Festival which is held annually at the Snape Maltings, just down the road from our shoot. We had a refridgarated counter and sold partridge and venison. This proved to be extremely popular and we were sold out before the end of the day. Day two of the festival, we stocked up on venison but were unfortunatly sold out of partridge due to popularity and it being the beginning of the season. It was a warm and sunny day so there were lots of people shopping around for local food. We were part for the Wild Suffolk marquee where head keeper, Mark and our chef, Roger, did a cooking demonstration and a talk on the Sunday. This is a great chance to get out to the general public what game keeping is all about.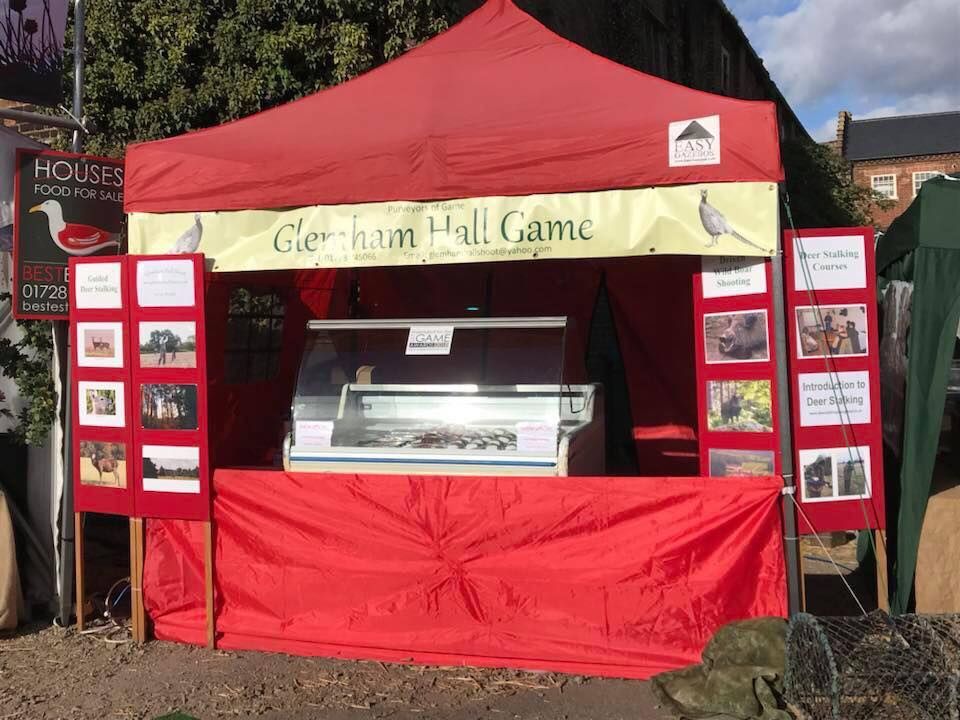 One of my favourite days from last season was our last walked up day in January. We had a lovely team of guns who supplied lunch for everyone, including the keepers and beaters and we ate it round a fire in one of our woods.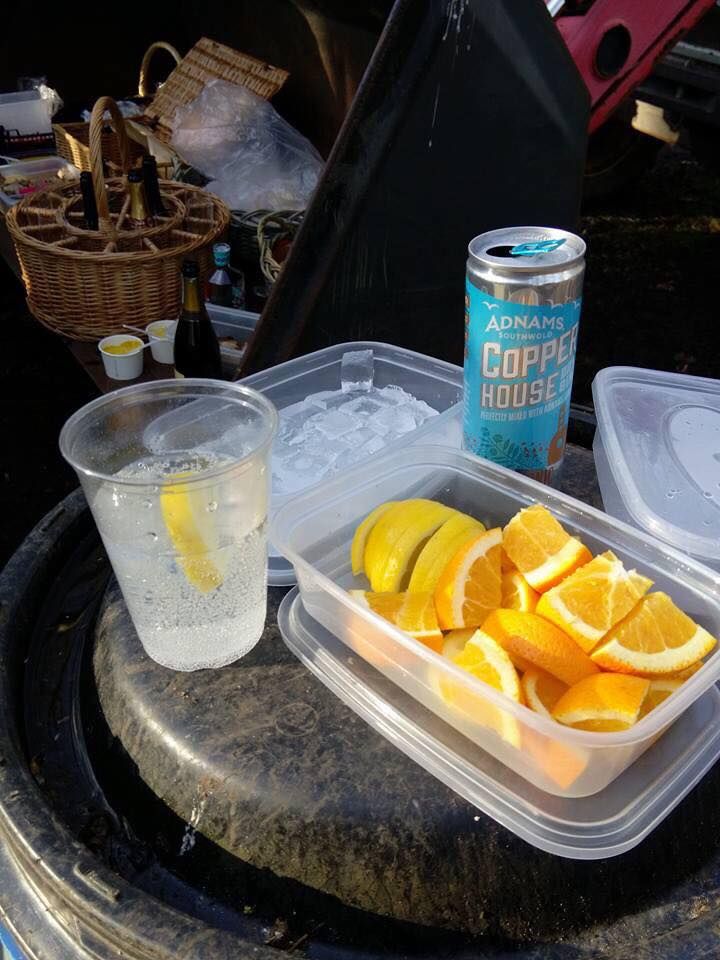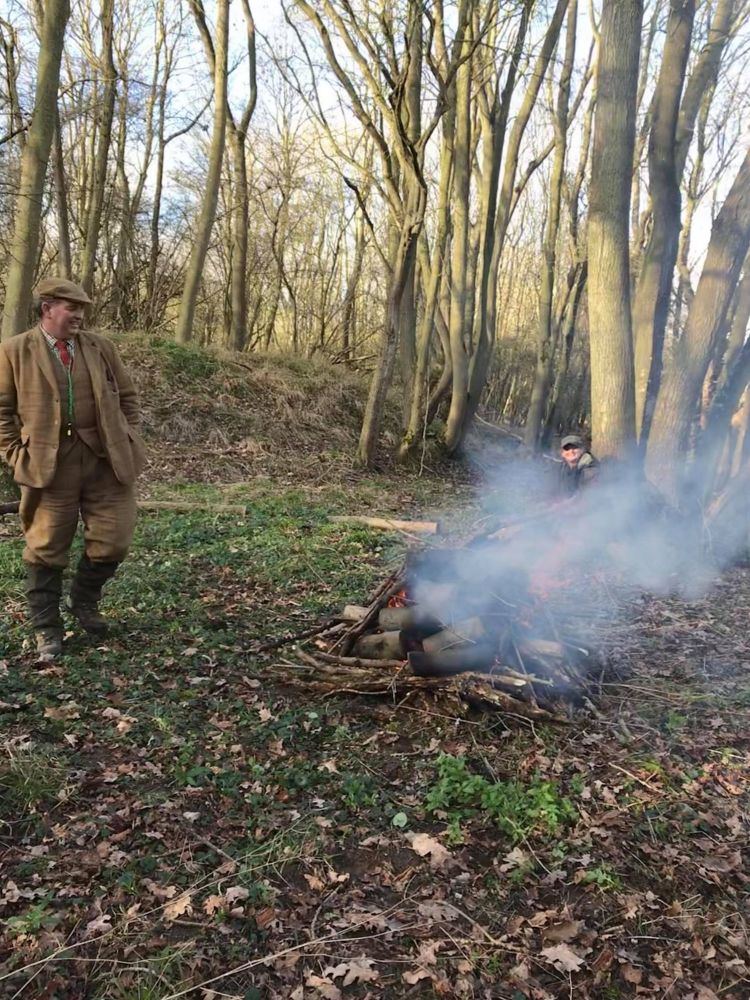 We plan to build an open cabin with a fire pit for next season. Mark has spent some time in France at boar shoots where this is very common. It's lovely to be out in the woods and have lunch cooked on an open fire.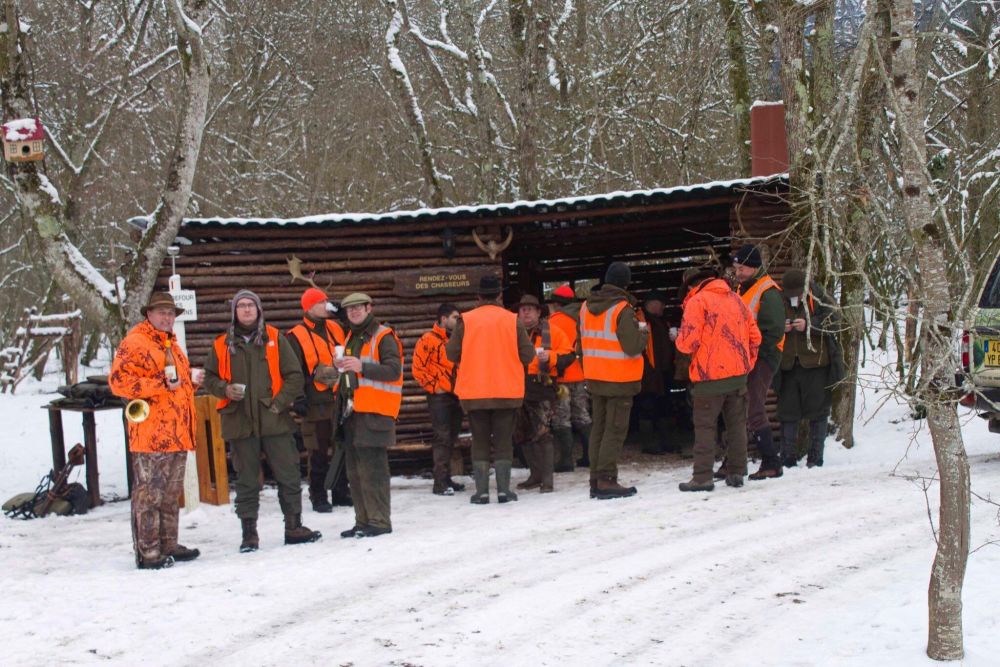 Thank you to everyone for their help over the last year, it is greatly appreciated. Bring on next season!
Kind Regards
Hannah Howard
Glemham Hall Shoot Ltd Secretary